Step 1 - Opening Peer Feedback:

To give peer feedback in peerScholar, click on the green 'Activity Bar'



Step 2 - Review your Peers' work
Step 3 - Find the Rubric on the right hand side of the screen.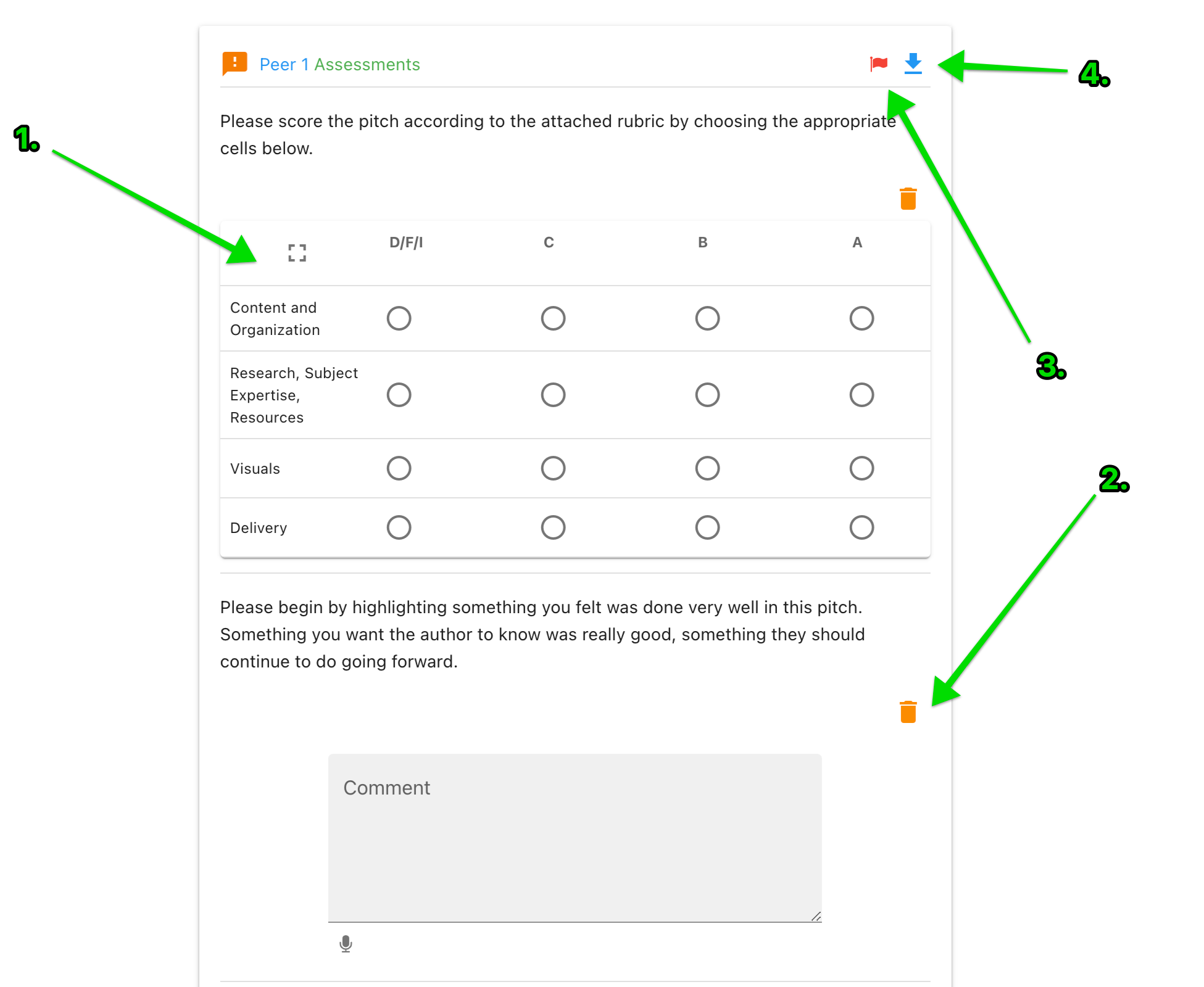 In this section you will be able to assess your peers' work.

1. Every activity will have a different set of assessments, but these can include scales, matrix, points, dropdown, comments, annotations, and more.
2. you can always remove your assessments/comments using the garbage icon.
3. If you feel that your Peer's work might include inappropriate material, you can flag the peer and write an explanation to your instructor.
4. Using this arrow, you can backup all of your assessments into a CSV file.